Lot of CorelDraw files on hard drive. In different version. You want search i.e. all files in CorelDraw 12 or X4 version? No problem.You must find files with this text inside (for CorelDraw 11 files):
CDRBvrsn
For CorelDraw 12 will be: CDRCvrsn, X3: CDRDvrsn, X4: CDREvrsn etc.
For example you can use Total Commander.
Open Total Commander, press Alt-F7 (search), then you will see: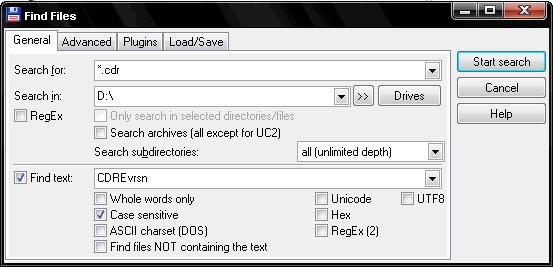 Just set path (search in), write proper Find text and click start search.
Have a nice day! 🙂